Well, the good news is that I haven't been
denied entrance
to any other important places this week. So far, among other locations, I have still been welcome at my place of work, at Starbucks, and at Trader Joe's. The latter is especially important because, as a blogger who strives to be healthy, I much prefer organic Cheetos.
Because it has been a particularly elephant-y week, and because my RSS feed is filled with articles referencing the Elephant Room 2, I'm left with little choice but to make this an official Pachyderm edition of This 'n' That. Of course, at the end of the day, there are still going to be three categories of people:
Those who, ahem, *lovingly* refer to critics as "Haters" and who celebrate unity and emotional expressions of love at the expense of the truth and the Gospel of Jesus Christ.
Those who grieve over the lack of biblical discernment in the visible church today and who acknowledge the importance of speaking out against it, while standing firmly upon the Word of God.
Those who have never even heard of T.D. Jakes, James MacDonald, or Mark Driscoll and who know nothing of church-dwelling elephants, or those who have, but are completely uninterested in the entire debacle (and who can blame them).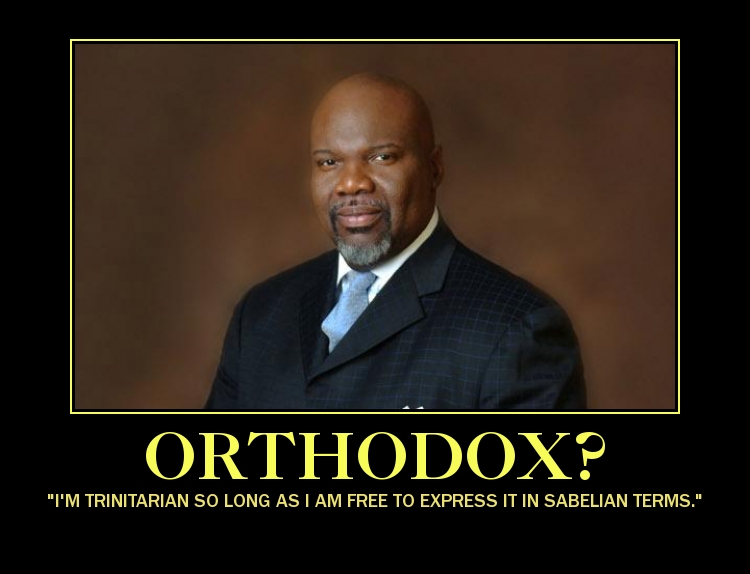 With that, please enjoy this compilation of pachyderm-esque articles as you ponder your week in review (kind of):
Did T.D. Jakes really affirm the Trinity as defined by biblical Christianity? Here's the transcript, you decide.